In the midst of continued insanity in our world, I bring you two fantastic conversations that will deliver guaranteed wisdom, practical advice, and dashes of humor as well.
First up… We Lead LIVE: Episode 1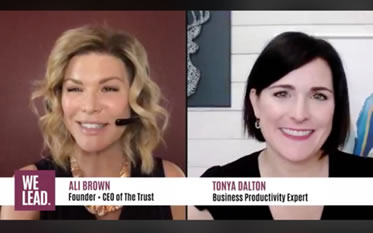 My new Web show has launched!
Learn what brilliant 7- and 8-figure entrepreneurs are doing right now during this turbulent time to not only survive but thrive — whether it's doubling down, playing it safe, or shifting gears completely — on We Lead LIVE.
This week my client Tonya Dalton and I discussed how to completely re-orient your productivity strategy right now. We also covered staying sane at home while reaching your goals, planning for a powerful next quarter, and what she's personally doing differently with her company, employees, and family right now during the shutdown. (You can watch the replay via these links on LinkedIn, Facebook, YouTube, and Instagram.)
And this is only the beginning! I'll be LIVE every Monday and Thursday at 12ET/9PT for this enlightening series of interviews with incredible women leaders from a variety of industries. It will broadcast LIVE simultaneously on LinkedIn, Facebook, YouTube, and you can watch on any of those platforms.
Second… pragmatism and skepticism with Jennifer Kem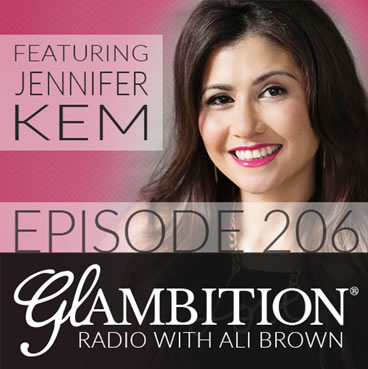 No one knows better how to navigate professional peaks and crashes like brand strategist
Jennifer Kem
, and you'll hear the story on
#GlambitionRadio
. Her
pragmatic and skeptical approach
to business and life is not only refreshing but relatable.
(And if you're familiar with the online marketing 'bro-down' culture, I think you'll get a real kick out of our conversation too. And how she references the whole affiliate game I can't mention here (we used some never-before-heard language on the show!), but you'll get a kick out of it for sure.
Head to Apple Podcasts now to listen to this episode of Glambition Radio (or download it for later).

And come join in the conversation on Instagram or Facebook.
Best,
PS — Be sure to follow me on your platform of choice and turn on notifications, so you'll never miss a broadcast of We Lead LIVE. Remember, the show will be streaming live on LinkedIn, Facebook, YouTube. See you Thursday!