There's so much going on this week I wanted to give you a quick update on some great resources for you to watch or listen to – to help boost your business and your life.
First, with my new show We Lead LIVE, you'll learn what brilliant 7- and 8-figure entrepreneurs are doing right now during this turbulent time to not only survive, but thrive — whether it's doubling down, playing it safe, or shifting gears completely.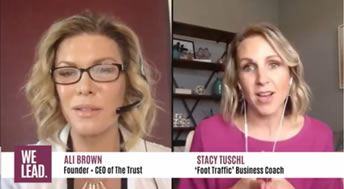 Strategies for
retaining nearly 90%
of your customers while your doors are closed? YES, and you'll learn how on this show with
'Foot Traffic' Business Expert Stacy Tuschl
, whose specialty is advising 'real world' brick-and-mortar businesses on marketing and profitability. Her advice is VERY timely for many of you.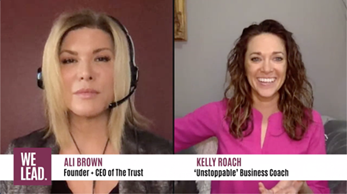 It may be time to throw out your usual formulas, simplify everything, and do what IS working. And my client
Kelly Roach
is doing and teaching some amazing things that ARE working
right now
— incredibly well — to help you
build an audience and sell online
. She's a rarity of a business coach with an impressive corporate sales background who also is an online marketing master. Don't miss this powerful conversation.
(You can watch the replay via these links on LinkedIn, Facebook, YouTube, and Instagram.)
I'll be LIVE every Monday and Thursday at Noon ET/9am PT simultaneously on LinkedIn, Facebook, and YouTube —you can watch on any of those platforms.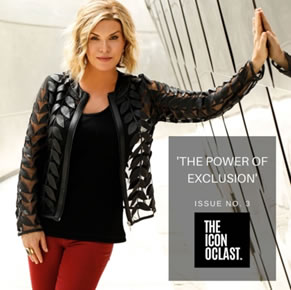 Then, what you've been avoiding in good times could be your key to thriving in the current time. In my latest issue of
#TheIconoclast newsletter
, 'The Power of Exclusion', you'll learn the five upsides of narrowing your market to a certain portion of your audience—the
right
portion—and a few 'stranger things' that you can expect as well when you make this shift. Read the full article on
TheIconoclastNewsletter.com
.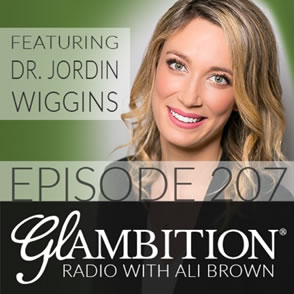 And, let's not forget our personal wellbeing as well. When survival is the focus of our conscious (and unconscious) minds,
pleasure
is often the first to be shoved to the back burner. It seems like a pandemic luxury item. But did you know that, as women, pleasure is actually
linked to our overall health?
On
#GlambitionRadio
, you'll hear how in between running our businesses, homeschooling our kids, caring for family at a distance, and all our other daily responsibilities…
it's actually critical we make time for this now
. Even if we start small. Your mind will be blown with how loaded this topic actually is, and how much we need it.
Head to Apple Podcasts now to listen to this episode of Glambition Radio (or download it for later).
And come join in the conversation on Instagram or Facebook.
Best,
PS — Be sure to follow me on your platform of choice and turn on notifications, so you'll never miss a broadcast of We Lead LIVE. Remember, the show will be streaming live on LinkedIn, Facebook, YouTube. See you Thursday!